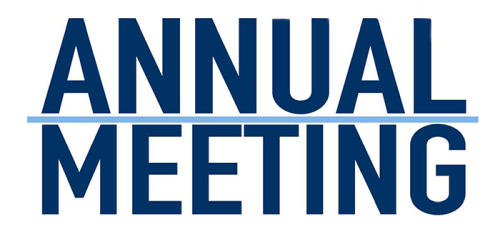 The Annual Meeting and Elections will be held on Sunday, March 1, 2020 from 2pm to 5pm at Dramatic Hall, 900 Main Street, Peekskill, NY 10566.
If you would like to attend the annual meeting in person, please RSVP to Bill Powers at peekskillbid1@gmail.com.
2020 Candidates for Peekskill Business Improvement District
Board of Directors 
Class A Property Owners (Vote for three)
Larry D'Amico (Incumbent/Board Member)
Class A Property Owner
901 South Street, Peekskill, NY
Larry D'Amico has been a professional artist for over 40 years, selling and exhibiting his paintings and sculptural work. Additionally, his work in the creative arts has included teaching painting/drawing, curatorial work, and graphic design.
His involvement with Peekskill began In 1992, at the beginning of the designated "Downtown Peekskill Artists' District" At that time he purchased the vintage, 1845 "Old Field Library" in the center of downtown. After completing the main renovation of the building, as an artist live /work space in 1993, his partner, Sone Tower and he were able to move in.
Additional renovations, through "the Main Street Grant" program, to the ground floor of their building, were completed in 2014, resulting in 3 new artists' studios to rent out to artists in the community. They have been rented/occupied ever since.
Larry served on the Peekskill BID board for its first 3years. The two major projects he completed as a BID board member, were creating a series of large scale original prints for vacant storefronts throughout the downtown and he organized and coordinated the 1st "Annual Peekskill Open Studios" in 1997 (which the BID substantially funded). Ever since, he has been involved, as one of a number of artists/organizers and participants of the Open Studios.
He also served on the original "Peekskill Arts Council" as president, on and off, over a period of 12 years and currently serves on the Board of Directors of the "Peekskill Arts Alliance" (which evolved out of the original Peekskill Arts Council).
Larry currently serves as chairperson for the "Artist Certification Committee" for the city, working on the committee since its conception in the early 2000s.
In addition, Sone and Larry have designed and created four mural projects for the downtown, such as the "Welcome to Downtown Peekskill" vintage postcard mural currently hanging in Jan Peek Square, across from the Gazebo.
Given the current influx of artists, non-artist residents and businesses into the downtown, Larry's hope, by serving on the BID, is to help make art in the downtown more visible and accessible.
The following are two of Larry's ideas: 1) hang digitally printed banners of selected artists' work, varying in size, throughout city 2) offer monthly guided art studio tours.
Additionally, Larry has been an active member of the Board of Directors of the BID and he looks forward to continuing to play a critical role in downtown.
Cynthia Del Rosario (Incumbent/Appointed to Fill Vacancy)
Class A Property Owner
38 North Division St., Peekskill, NY 10566
Cynthia says, "I would love the opportunity to serve the Peekskill community using my background & contacts to create unique experiences for locals and to elevate our tourism. I believe it will not only provide an increase in the current business revenue within BID but also create new and fun events. I hope I have proven in a short time within the community that I am willing to assist and involve my family whenever possible."
Founder and Chief Executive Officer of 7 Miles Global, Cynthia is a dynamic entrepreneur with a passion for client service, a commitment to best in class standards, and a drive to get things done. She is a hands-on executive who works tirelessly for clients and is an inspiration to her staff. Her 25+ year career in production, marketing, and advertising began as a freelancer, heading up her own company, CynDer Productions, as well as working in management in the corporate sector.
Cynthia started in marketing in 1991 working as an in-house Production Intern at the Creative Media department at American Express where she was responsible for planning, managing, and producing internal content as well as managing the company's in-house asset library and overseeing duplication and distribution of marketing materials for use and exhibition. With a 360° view of promotional asset planning, production and use from the advertiser perspective, Cynthia soon established her own full-service production company and worked on a number of campaigns for national advertisers including Citibank Corp., GE Capital, Kraft, and General Foods as well as producing specials and segments for Comcast Cable, DirecTV, Echostar, and QVC Networks.
In 1998, Cynthia accepted a position as President and General Manager of Skyview World Media Group, where she was responsible for a $4M annual budget managing two Filipino Channels on the DirecTV platform. Two years later, Cynthia was appointed Director of Ad Sales for International Channel Networks, where she was responsible for running the New York Ad Sales Team and developed programs for corporate advertisers to build awareness and target messaging to the growing multicultural markets in the U.S.
In 2004, Cynthia was recruited as Vice President of Member Relations for the ANA (Association of National Advertisers), where she grew the membership through targeted outreach programs as well as managing and strengthening relationships with over 120 member companies including IBM, Pepsi, Johnson & Johnson, American Express, PSE&G and many more. By the mid-2000s, the media platform explosion was well underway and working with advertisers, Cynthia saw a need for technology solutions in distribution.
In 2007, she accepted a position as Vice President at DG FastChannel where she provided forward-thinking approaches to "last century" business practices in ad delivery and managed large advertiser RFPs and client integrations such as Proctor & Gamble, Colgate, and Pfizer.
Two years later, Cynthia accepted the Chief Marketing Officer position with The TEAM Companies where she was instrumental in developing a long-term sales and marketing strategy, assisted in restructuring the organization to operate more efficiently across all divisions and successfully advocated for expanded technology offerings to meet user needs and improve internal workflows. Cynthia was responsible for more than doubling gross revenue during her tenure as well.
Coupled with her extensive network of colleagues and associates as well as a big picture view of the advertising industry and an in-depth understanding of the ad life cycle from concept through production to use and re-purposing, Cynthia launched 7Miles Global in 2017 to create tools and services that support the creative process.
Cynthia is based in New York and holds a B.A. in Communications from St. John's University.
Brian Fassett (Incumbent/President)
Class A Property Owner
824 Main Street, Peekskill, NY
Brian Fassett spent the first 25 years of his life working in the live theater industry. He has a BFA in Theatrical Lighting Design and Production from the North Carolina School of the Arts. After graduation, he toured the world as an Installation Supervisor for major retail interactive experiences, finally settling in NYC at Barbizon Lighting Company. While there, he was instrumental in creating lighting systems for Hayden Planetarium, Central Synagogue, Metrochannel Studios and managed projects such as Fox News Studios, National Constitution Center, and Seven World Trade Center.
In 2004, Brian seized the opportunity to share his passion for theatre with high school students, joining Bette Midler as Director of Arts and Theater for her philanthropic foundation. Working closely with New York City public schools they renovated facilities and created programs that exposed students to the performing arts as a profession.
Brian is a founding partner of Eclectic Precision, a design firm established in 2001 and Vivid RGB Lighting, an LED product development firm founded in 2011. With over 30 years of experience in the lighting industry, Brian's passion for good design continues.
He and his partner own the historic Peekskill Evening Star Building and relocated life and businesses from Brooklyn after 20 years in the Crown Heights neighborhood.
In 2016, a small group of Peekskill residents formed a community-minded LGBTQ+ social support network, which sparked an effort called Peekskill Pride. After two years of social gatherings, Brian lead the effort to incorporate Peekskill Pride into a formal non-profit organization and currently serves as President of the Board.
In February 2018 Brian won a seat on the Peekskill Business Improvement District's Board of Directors, once again, serving as President of the Board. Under his direction, the BID has rebuilt and updated the structure of the organization from ground up, and the improvements continue. Under Brian's direction, the BID is focused on increasing engagement by businesses, bringing back the holiday decorations, reviving the spring flower program, solving trash, parking, recycling and re-establishing signature downtown events. Brian is looking forward to continuing his work with the BID.
Brian most recently was honored with the "Volunteer of the Year" award by the Hudson Valley Gateway Chamber of Commerce for his work with the Peekskill Business Improvement District and Peekskill Pride.
Both Brian and his partner Sepp Spenlinhauer have shown over the last three years living in Peekskill that they are dedicated and committed to improving Peekskill. They look forward to many years here and making a lasting impact along the way.
Arne Paglia
Class A Property Owner
1007 Brown Street, Peekskill, NY 10566
Note from the Elections Committee: We did not receive a resume or biography from Mr. Paglia for placement on our website.
 2020 Candidates for Peekskill Business Improvement District Board of Directors
Class B Commercial Tenants (Vote for One)
Ivy Fairchild, CFRE, MPH, MA (Incumbent/Appointed to Fill Vacancy)
Class B Commercial Tenant
1010 Park Street, Peekskill, NY
Ivy Fairchild is the principal of Landmark Consultants, LLC, an organizational development consulting firm that seeks to strengthen communities by helping nonprofits build and sustain their infrastructures, raise funds, develop leaders and effect change.
Before creating Landmark, Ivy was the vice president for resource development and integrated marketing & events at UNIDOSUS (formerly NCLR-the National Council of La Raza), the largest civil rights and advocacy organization for Latinos in the United States. In that role, she was responsible for managing UNIDOSUS' relations with external partners, implementing a strategic resource development plan that included diversifying UNIDOSUS' funding sources, increasing its individual donor base, stewarding its cadre of supporters and coordinating the Capital Awards and Annual Conference and Family Expo.
Prior to joining UNIDOSUS, Ivy managed resource development, external affairs, communications, and public relations for Urban Health Plan, Inc., a network of community health centers serving more than 60,000 individuals in the Bronx and Queens. While there, Ivy created the network's first individual donor giving program and raised millions of dollars in foundation, corporate, and individual donor giving. She also developed a comprehensive communications strategy that yielded coverage in major print, television, and digital media, including the New York Times, the Daily News, the New York Post, CNN en Español, Univision, Telemundo, CBS, New York 1, and Dateline NBC.
For 10 years, Ivy served as the associate vice president for government and community affairs at the Columbia University Health Sciences campus, leading the campus' community affairs efforts around the construction of the Audubon Research Park, one of the first biomedical parks in New York. She was instrumental in developing numerous community/institutional partnerships, including a number of school-based health programs, mentoring programs, academic enhancement programs, and the community DentCare program. Her efforts in collaboration building and resource development yielded more than $35 million for institutional/community programs.
Ivy holds a bachelor of arts degree in sociology from Queens College, a master of arts in organizational development from Teachers College at Columbia University, and a master of public health from the Mailman School of Public Health at Columbia University. She obtained her certified fundraising executive certification (CFRE) in 2012.
FOR MORE INFO ON THE ANNUAL MEETING CLICK HERE
IF YOU HAVE NOT RECEIVED YOUR BALLOT AND UNABLE TO ATTEND ANNUAL MEETING PLEASE CLICK BELOW.
FOR OFFICIAL BALLOT – CLICK HERE TO EMAIL REQUEST TO ELECTION COMMITTEE